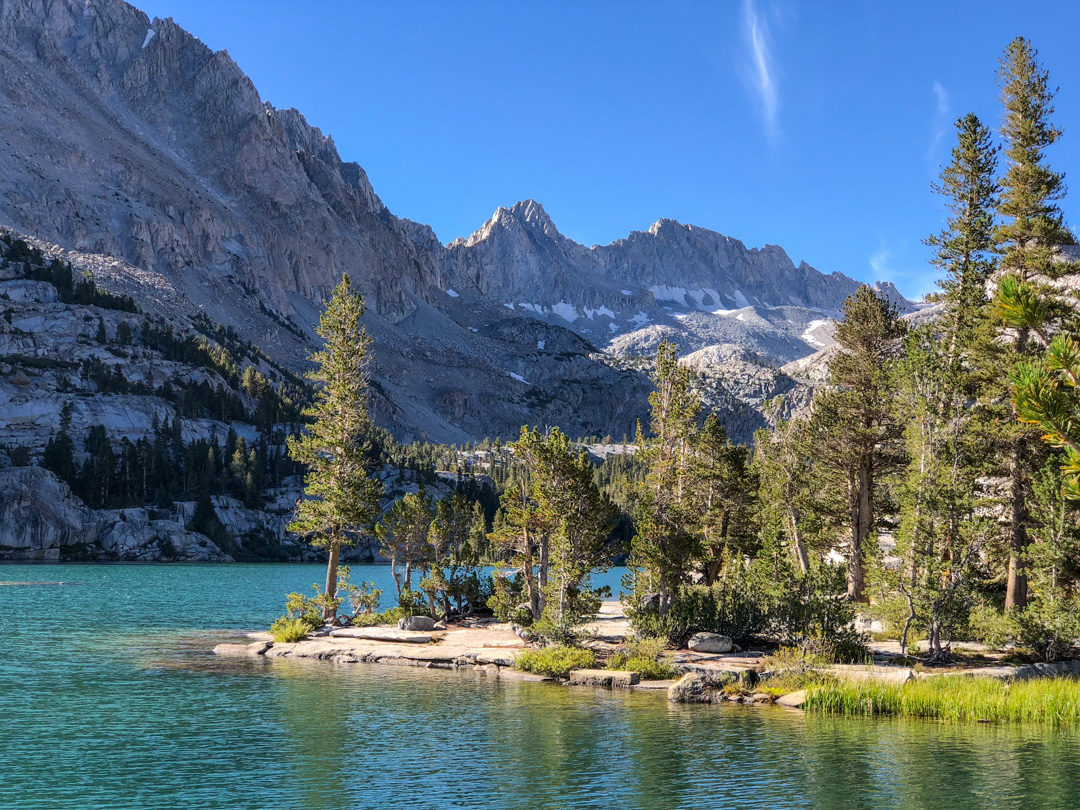 If you're backpacking around Blue Lake, there are a number of lakes you can visit in the area. Here's the route we took on this trip:
Friday Afternoon: Hiked in from Sabrina Lake to camp at Blue Lake for the night.
Saturday: Continued on to Baboon Lakes and set up camp. Day hiked to Sunset Lake.
Sunday: Hiked all the way back out.